Top posting users this week
Our Affiliates
OUR WEBSITE BUTTON
OUR FRIENDS
Donations
Thank you for visiting the Realm of Zero, you can show your appreciation and support of future development by Donating. Visit the Store after Donating!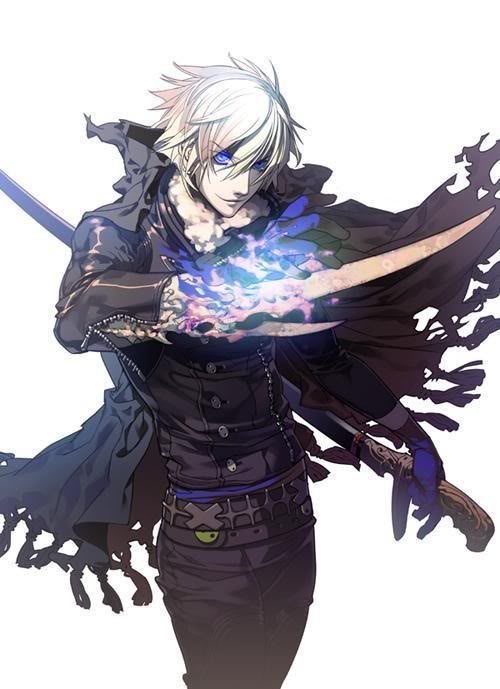 Name:Raiju
Age:35
Origin/Home:The Clouds/Sky
Dead Or Alive: Dead
This is a story about a boy who appeared one day outta the sky, there was once a village being pillaged by Orcs. He was only 15 at the time, while the Orcs were killing the men, burning the houses and kidnapping the women. Raiju came falling from the sky, landing in the middle of the Orcs with lightning spreading out from his fall. Knocking away the Orcs from where they stood. He looked over to the Orcs, while walking slowly forward. "For what purpose do you have in this village?" He asked with his eyes turning blue and lightning shooting off above him, the Orcs looked at him and laughed. " Why does it matter, your a little kid, what can you do to our race"
Raiju didn't say another word, with lightning speed, he removed the locks on the cages the Orcs had, and killed the two body guards that were in front of the lock. " I won't ask again, leave now, or i end your pitiful lifes" The Orcs were in shock, what just happened is probably all they could think about. "What are you? You don't seem like a normal human" Soon after they started to take up their weapons and began a useless fight against the young boy. He had complete control over Lightning for some reason, his body was like a electrical conductor, he could shoot lightning outta his hands, using it to immobilizing his opponents, was able to move at incredible speeds. Also by using his ability to control Lightning, he was able to make a double bladed sword, able to cut and burn through any weapon they used against him.
It took about 20-30 minutes to get rid of all the Orcs and disappeared back into the clouds, he didn't desire any fame or nothing, but they called him the Lightning Knight. Just like his name, he would appear when there was any wars going on, or people in danger and disappear once they were over with. There was a moment where he got himself injured trying to protect a group of kids from a demon once, even with a small dagger stuck in his back, he managed to hold off a army of demons from attacking a village that was home to a group of humans.  He has basically fought with every race, besides the angel race, no one knew if he acknowledged the angels, but never had he used his powers against a angel.
Now their was once a fight even Raiju couldn't handle, but would never be forgotten about, after years of serving in what he believed in. A battle erupted infront of his eyes, Raiju was 35 years old at this moment. A huge battle between Angels and  Demons, he couldn't accept what was going on, this was a war between them, but at the same time they were destroying nearby towns and villages with their sheer power. Not knowing what he could do, since he could never harm a angel, but the more he thought that way, the more people died in the cross fire, making his last good deed for the world he was born in. He jumped into the middle of both of the group. "THIS ENDS NOW!  He screamed at the top of his lungs and used every bit of power stored in him, to send a huge burst of electricity, destroying everything around him, ending the life of himself and everybody around him, he couldn't take the suffering of war anymore. He believed that you could never stop all the wars and problems this world has to offer, but anything he could do was worth it.
By killing all the Angels and Demons, he saved over a hundred thousands, his name was known as the Lightning Knight, the man who stood for what he believed in and nothing else. Although they knew absolutely nothing about the man, they prayed and thanked him for everything they did for him, they even carved a statue high in the mountain above the clouds. Since the only thing they knew about him was that he came from the sky.
Admin




Posts

: 461


Join date

: 2015-06-03


Age

: 24


Location

: n/a

Persona Character
Deity: Deity of Shadows, Ryner
Race: Demon
Stat Chart:

| | |
| --- | --- |
| Stat Chart | Score |
| Strength | 5 |
| Speed | 3 |
| Agility | 4 |
| Endurance | 4 |
| Toughness | 3 |





Similar topics
---
Permissions in this forum:
You
cannot
reply to topics in this forum