Top posting users this week
Our Affiliates
OUR WEBSITE BUTTON
OUR FRIENDS
Donations
Thank you for visiting the Realm of Zero, you can show your appreciation and support of future development by Donating. Visit the Store after Donating!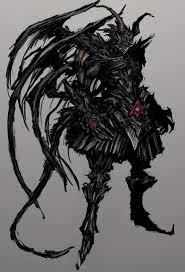 Age:251
Origin/Home:The Land Of Demons
Cimeries was once a peaceful demon, living on his own but as time passed he kept getting picked on by a group a demon. Fed up with rage, he sought out for Ryner the Deity of Shadows and Twisted Lies. Upon coming upon this Deity in his presence, Cimeries beg for Ryner to give him a gift, a power to get revenge on those group of demons, he offered his own life and soul for those gifts. Ryner looked at the helpless demon and told him there wasn't anyway he could help him, but Cimeries wasn't believing that and so said, if he wasn't gonna give him what he wanted, that he would take it by force. Then the hopeless demon went to try to attack the great Deity, ending up in failure, not being able to even get close to Ryner, but the look in his eye showed he wasn't gonna give up. Ryner saw that look and decided to bestow upon him the gifts he asked for, as Ryner started to disappear into the darkness, he said only one thing, "Your life is now over"
As the Deity vanished from his eyes Cimeries started to feel a horrible pain inside of his chest, fainting from the pain. As he awoken the next day he felt this surging power rushing through out his body, he then returned back to his homeland and went after the demons one by one, until the entire group that bullied him were all dead, he discovered the feeling of murder, he then became infatuated with this sensation, he started killing for fun, but never felt that same sensation since his first onslaught. He soon ended up in hell, he spent his life there proving his strength, rising up the rank of hell.  
Cimeries was now greatly known for leading a mass demon army, known as the Crimson Army, where ever they went, blood was shed. he was one of hell's strongest Generals and had a thing for war. He lead countless raids against villages and cities just to please his boredom, fitted with his demonic armor, and sword, while riding on his pitch black steed which was made outta his own shadow. There was no man that could stand up to his might or gave him any thrill of a challenge. Unsatisfied and over time, he even turned on his own army, just to have that thrill of a challenge once more, he  slaughtered them all basking in there blood.
He hasn't been heard about anymore, as there last information about his whereabouts was that he was still creeping around in the shadowlands, prying on anyone unlucky enough to meet this demon face to face. His last man made marking of his army's strength was Shinjuku City, No one was able to tell about the horrible fate that was bestowed on that day. Yet Cimeries will never be satisfy, not ever. His work has only showed, just how horrible these demons are, and motivates all the other demons to try to copy his work.
Admin




Posts

: 461


Join date

: 2015-06-03


Age

: 24


Location

: n/a

Persona Character
Deity: Deity of Shadows, Ryner
Race: Demon
Stat Chart:

| | |
| --- | --- |
| Stat Chart | Score |
| Strength | 5 |
| Speed | 3 |
| Agility | 4 |
| Endurance | 4 |
| Toughness | 3 |





Similar topics
---
Permissions in this forum:
You
cannot
reply to topics in this forum