Top posting users this week
Our Affiliates
OUR WEBSITE BUTTON
OUR FRIENDS
Donations
Thank you for visiting the Realm of Zero, you can show your appreciation and support of future development by Donating. Visit the Store after Donating!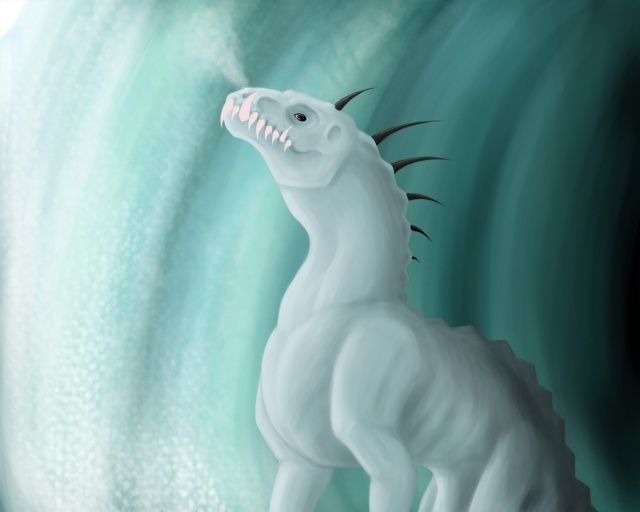 Name:
Morgruff    
Age:
20    
Origin/Home:
Forest of the Forgotten in World's Edge    
Gender:
Female    
Deity:
Undecided    
Sexual Orientation:
Asexual    
Race:
Demon    
Background/History:
"Before I was what I am now, I was human, buuut I went through some things and I was cursed. I became this thing with six legs, three hearts, four wings, and twelve eyes. Luckily, in attempt to cure me a witchdoctor gave me somewhat of a cure. I can still do human things, I'm not that big, I'm about as tall as your average woman, and about as long as two of them lying down, that is if you include my tail. Now I'm normal..ish. I now have the right amount of everything. Two eyes, four legs, no wings, one heart. Everything's okay.Now I just write books of fantasy and books of creatures for reference for drawing. Not much of a fighter like I used to be, nowadays I try to focus on my work. My art. I think everything has been covered, if not, feel free to ask, but try not to when I'm drawing.. please?"    
Personality:
Coy, Skittish, Curious, Independent, and Reserved.    
Likes:
Walks in lush forests, Drawing, Music, Sleeping, Night, Darkness, Reading, Writing, and Coffee.    
Dislikes:
Loud noises, Females, Socializing, Talking, Parties, Feasts, and Annoying sounds.    
Mate/spouse/lover:
None  
Last edited by Morgruff on Thu Aug 06, 2015 7:30 am; edited 1 time in total (Reason for editing : Picture added.)



Posts

: 25


Join date

: 2015-07-20


Age

: 19


Location

: My room..

Persona Character
Deity:
Race: Demon
Stat Chart:

| | |
| --- | --- |
| Stat Chart | Score |
| Strength | 4 |
| Speed | 3 |
| Agility | 3 |
| Endurance | 4 |
| Toughness | 3 |



accepted, but i''ll leave it unlock if you want to add the image then i can lock it for you ^-^
Admin




Posts

: 461


Join date

: 2015-06-03


Age

: 24


Location

: n/a

Persona Character
Deity: Deity of Shadows, Ryner
Race: Demon
Stat Chart:

| | |
| --- | --- |
| Stat Chart | Score |
| Strength | 5 |
| Speed | 3 |
| Agility | 4 |
| Endurance | 4 |
| Toughness | 3 |




---
Permissions in this forum:
You
cannot
reply to topics in this forum