Top posting users this week
Our Affiliates
OUR WEBSITE BUTTON
OUR FRIENDS
Donations
Thank you for visiting the Realm of Zero, you can show your appreciation and support of future development by Donating. Visit the Store after Donating!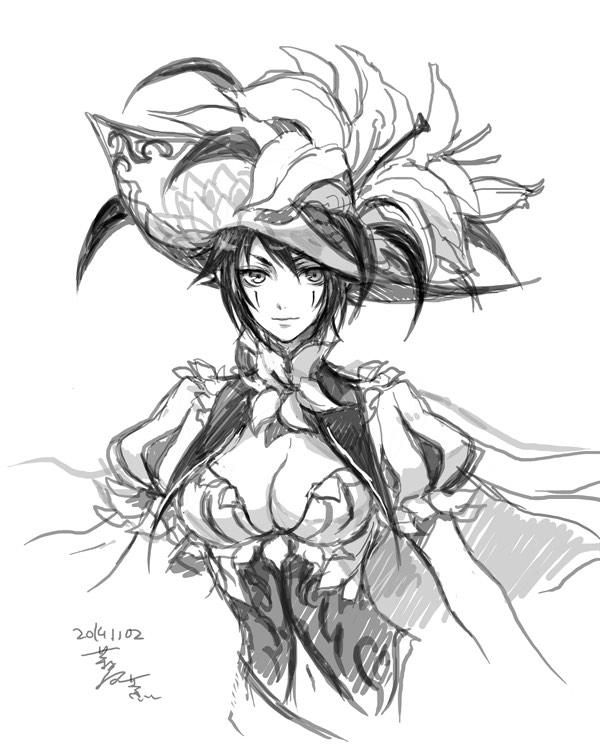 Name:
Cecilia Ontenier    
Age:
23    
Origin/Home:
Guro's Tropics    
Gender:
Female    
Deity:
Terra, the Mother Goddess    
Sexual Orientation:
Bi    
Race:
Elf    
Background/History:
Cecilia's life has been as a whole wonderful though dark spots taint the otherwise lovely experience she calls her life. Her formative years were spent with her family but the constant traveling never let her have a concrete home but she was always happy and excited by traveling and to this day wonder how people can stand being in one place for most of their lives. The roads however are no place for the defenseless and she has been taught self-defense in ways of the blade and unarmed alike. Violence however good she was and is at it is not her usual past time and mostly fills out her life while she traveled with her parents with tending the garden on the world by taking care of plants and cultivating new trees in areas that lacked natures touch. But as I've stated before the roads are filled with peril and such things stain the life of a child when down on their luck men or bandits as others call them stopped them and in a desperate struggle to protect their child both parents perished though skilled in combat numbers can always overwhelm. After this event she had to raise herself but a nomad is a self reliant person so she managed rather well by living off the land and continuing her families work to bring flourishing nature to all the world. Cecilia was actually really good at making friends as temporary as they were... though she does try to make certain routes every year so that she can meet up with those she enjoys.    
Personality:
Loving and caring though actual trust is hard. Friendly to all but those who don't deserve it. She can switch gears from her usually bright exterior when danger is about to a more... soldier like fighter but it never lasts beyond that. Lying isn't in her dictionary and she will always tell the truth if she deems you worthy of it otherwise she just won't say anything.    
Likes:
All types of nature or outdoor activities. Meditation. Gardening. Riddles and Puzzles.    
Dislikes:
Wanton destruction. Bloodshed. Deceit.    
Mate/spouse/lover:
N/A
Other
She has line tattoos beneath her eyes as shown in the picture. She also has a tattoo of a red peony on her back where the shoulder blade is and on the right shoulder blade is a sunflower tattoo. In-between them is a single chain of thornbush with a sword pointing downwards with the hilt at the base of the neck and the tip resting on the end of her spine with the thorns acting as the guard in the picture.  



Posts

: 4


Join date

: 2015-06-27

Persona Character
Deity:
Race:
Stat Chart:

| | |
| --- | --- |
| Stat Chart | Score |
| Strength | |
| Speed | |
| Agility | |
| Endurance | |
| Toughness | |



Admin




Posts

: 461


Join date

: 2015-06-03


Age

: 24


Location

: n/a

Persona Character
Deity: Deity of Shadows, Ryner
Race: Demon
Stat Chart:

| | |
| --- | --- |
| Stat Chart | Score |
| Strength | 5 |
| Speed | 3 |
| Agility | 4 |
| Endurance | 4 |
| Toughness | 3 |





Similar topics
---
Permissions in this forum:
You
cannot
reply to topics in this forum