Top posting users this week
Our Affiliates
OUR WEBSITE BUTTON
OUR FRIENDS
Donations
Thank you for visiting the Realm of Zero, you can show your appreciation and support of future development by Donating. Visit the Store after Donating!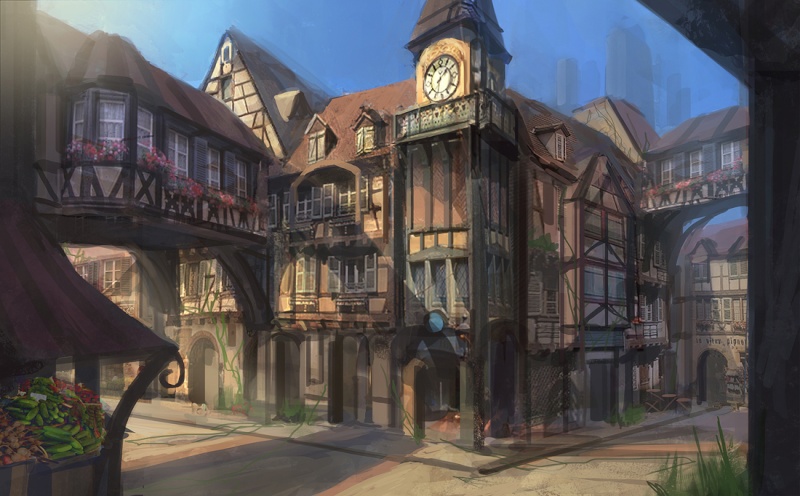 Kiru City
Current Age: Medieval Period
Kiru City came to be by a man named Kiru, he was born in the Old World before it was set ablaze. The city was prosperous and gathered all the wonders of the land to its center. Unfortunately, in the current events of the old world, the city was destroyed by a explosion. The known source was thermite which burned at 3990 Degrees Fahrenheit.
The Deities in the the new Realm of Zero had remade the city, out of pity of its utter destruction which was never meant to be. As the city began repopulating there was a lack of supply and demand, and poor hygiene. When the Blight Wars struck, the city was in no shape to maintain itself properly from the festering plague and malicious infections.
The Blight Wars was a battle between the Orcs, who were blood thirsty and hungry for battle. Alongside them were Demons in hiding, fueling their rage, and blinding their wits. As the Orcs clashed upon the city gates, they used Biological Warfare, catapulting corpses of the dead into the city. On the 1st day of the new moon, the Orcs struck an idea to send in Blight Animals from the Shadow Lands. As they minor skirmishes took about around the walls of city, through its cracks and crevices. The Wounded soldiers of Kiru City brought the plague and Blight with them, sickening the city and nearly ruining the city for a second time. After many moons of the War, the Plague was fought back by
Dr.Aiden
. Dr. Aiden found a new way to end the plague and push back the whole advantage that the orcs had of plaguing their victims.
Once the advantage lost, the Orcs made retreat after receiving a crushing loss of troops from the inspired soldiers of Kiru City.
In the end of the Blight wars, the Deities Reiki and Crona gifted the city to a intelligent group of people in the City to serve for the people, by the people. The Senate Republic and People of  Kiru City (SRPK). The Men governing the town number in 5, and provide the best interest in the cities Commerce, exploration, and medicine. They also establish places for the people to speak through them by their location. Each Member is re-elected every year to represent Farmers, the Army, the Market, the Religious followers, and the Dungeons and Navigation district.
Admin




Posts

: 530


Join date

: 2013-08-13


Age

: 22


Location

: Miami, FL

Persona Character
Deity: Deity of Wrath, Kodru
Race: Human
Stat Chart:

| | |
| --- | --- |
| Stat Chart | Score |
| Strength | 4 |
| Speed | 3 |
| Agility | 4 |
| Endurance | 3 |
| Toughness | 3 |




---
Permissions in this forum:
You
cannot
reply to topics in this forum